My Blog
Posts for: March, 2019
By David E. Shapiro, DMD
March 11, 2019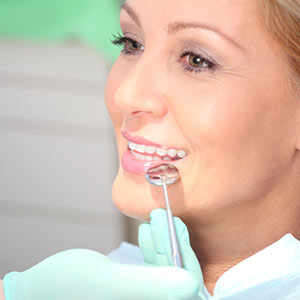 The mark of a great dental restoration is that you can't see it. It's there in plain sight, but others observing your new and improved smile can't tell the difference between the restoration and your natural teeth. Everything looks, well, natural.
That's the great advantage of dental porcelain. A dental technician with technical skill and artistic flair can form this inorganic, ceramic material into a life-like replica of your tooth, with a shape and color that blends in with the rest of your teeth. And because of its strength properties, porcelain restorations can hold up to the normal chewing and biting forces in your mouth, as long as you use prudence when biting down on hard substances.
Porcelain is also highly adaptable to different kinds of restorations. For natural teeth still viable but no longer attractive, porcelain can be the main ingredient in two very popular and effective restorations, the veneer and the crown. Although the porcelain material is the same for both, their construction and application are quite different.
Veneers are very thin laminated layers of dental porcelain custom-colored and shaped for bonding to the outer visible portion of a tooth. They're a great solution for relatively decay-free teeth that have minor to moderate defects like chipping, slight misalignment or heavy staining. They often require some permanent removal of tooth enamel to ensure their appearance isn't too bulky, but causes minimal impact to the tooth.
Crowns, on the other hand, are complete tooth replicas that are bonded in place over an existing tooth like a cap. They're a good choice for teeth in which the root and inner layers are still viable, but the tooth has been significantly damaged by decay or trauma. They're also useful as a protective cover for teeth that have undergone root canal treatment. But unlike the minimal impact of veneers, crowns require significant tooth alterations to accommodate them.
In either case, though, the end result is much the same: both crowns and veneers can be fashioned to precisely mimic the shape, color and texture of natural teeth. In skillful hands, these porcelain restorations can transform your smile for the better and no one but you and your dentist will ever need to know.
If you would like more information on porcelain restorations, please contact us or schedule an appointment for a consultation. You can also learn more about this topic by reading the Dear Doctor magazine article "Porcelain Crowns & Veneers."
By David E. Shapiro, DMD
March 01, 2019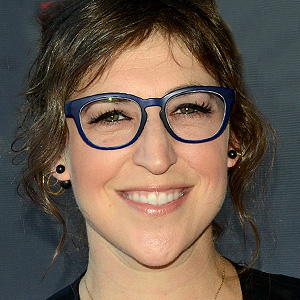 How many actresses have portrayed a neuroscientist on a wildly successful TV comedy while actually holding an advanced degree in neuroscience? As far as we know, exactly one: Mayim Bialik, who plays the lovably geeky Amy Farrah Fowler on CBS' The Big Bang Theory… and earned her PhD from UCLA.
Acknowledging her nerdy side, Bialik recently told Dear Doctor magazine, "I'm different, and I can't not be different." Yet when it comes to her family's oral health, she wants the same things we all want: good checkups and great-looking smiles. "We're big on teeth and oral care," she said. "Flossing is really a pleasure in our house."
How does she get her two young sons to do it?
Bialik uses convenient pre-loaded floss holders that come complete with floss and a handle. "I just keep them in a little glass right next to the toothbrushes so they're open, no one has to reach, they're just right there," she said. "It's really become such a routine, I don't even have to ask them anymore."
As many parents have discovered, establishing healthy routines is one of the best things you can do to maintain your family's oral health. Here are some other oral hygiene tips you can try at home:
Brush to the music — Plenty of pop songs are about two minutes long… and that's the length of time you should brush your teeth. If brushing in silence gets boring, add a soundtrack. When the music's over — you're done!
Flossing can be fun — If standard dental floss doesn't appeal, there are many different styles of floss holders, from functional ones to cartoon characters… even some with a martial-arts theme! Find the one that your kids like best, and encourage them to use it.
The eyes don't lie — To show your kids how well (or not) they are cleaning their teeth, try using an over-the-counter disclosing solution. This harmless product will temporarily stain any plaque or debris that got left behind after brushing, so they can immediately see where they missed, and how to improve their hygiene technique — which will lead to better health.
Have regular dental exams & cleanings — When kids see you're enthusiastic about going to the dental office, it helps them feel the same way… and afterward, you can point out how great it feels to have a clean, sparkling smile.
For more information about oral hygiene, please contact our office or schedule a consultation. You can read the interview with Mayim Bialik in the latest issue of Dear Doctor magazine.